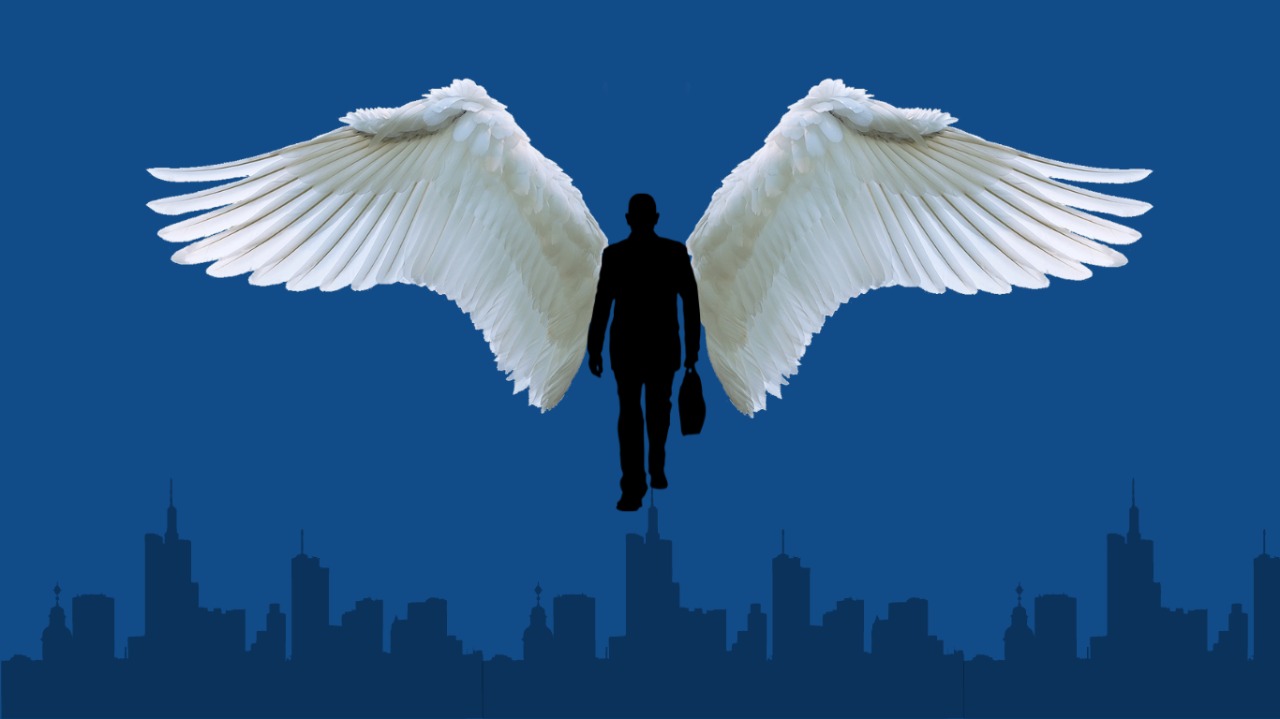 A BLESSING IN DISGUISE- ANGEL INVESTORS
Our childhood was always surrounded by various intriguing stories & fantasies. Among them, "Angels" always had a special place in every child's heart. Oh, what a time to relish!
But, do you know that those fantastical angels can make the dreams of every small entrepreneur true in real? 
We are talking about "Angel Funding".
A process wherein High Net Worth Individuals (HNIs) or companies with surplus cash, pool money to provide financial support to potential early stage start-ups in exchange for equity ownership. These HNIs or companies are called Angel Investors. They generally use their own money to invest in companies and provide funds.
Angel Investors gain their profits back when the company either goes for an IPO by listing on the stock exchanges or is sold out. That is when they get exponential returns.
There is one interesting take here!
Many enthusiasts know about angel investors & venture capitalists but they don't know the difference between them.
How are Angel Investors different from Venture Capitalists?
There is are thin intricate lines of differences between Angel Investors & Venture Capitals. Let us first clear the myths-
Venture Capital involves acquisition of less equity of the start-up as compared to Angel Investors.
While Venture Capital invest other sources' money, Angel Investors invest their own money in start-ups.
Venture Capitals are larger than Angel Investors.
Venture Capitals invest more than Rs. 7 crores while Angel Investors invest funds ranging from Rs. 25000 to 7 crores.
While Angel Investors invest in nascent start-ups, VCs invest in the start-ups once they start earning revenue.
As reported by Economic Survey (2021-22), currently, India has 61,000+ start-ups certified by DPIIT (Department for Promotion of Industry and Internal Trade), with minimum 14,000 registered during FY 2022. With these many start-ups in the basket, Angel Investing has a host of opportunities waiting in the line, which could help these Indian start-ups decide the future of this growing economy.
If you are looking for funding your start-up, the Angels are there to help you climb that ladder of success!
Gretex Corporate Services Limited is a SEBI Registered Category I Merchant Banker and awarded by the Bombay Stock Exchange (BSE) as a Top Volume Performer for SME IPO in India in FY 2017-18 and FY 2020-21. We provide a host of Financial and Consultancy services like IPO, Valuation, Private Equity, M&A, Angel Funding, and many more.
Visit our service portfolio to gain insight into a host of diverse financial services that we offer. To know more about your company's financial worth or any other financial services across PAN India,
CONTACT US at-
Email: info@gretexgroup.com 
Website: www.gretexcorporate.com