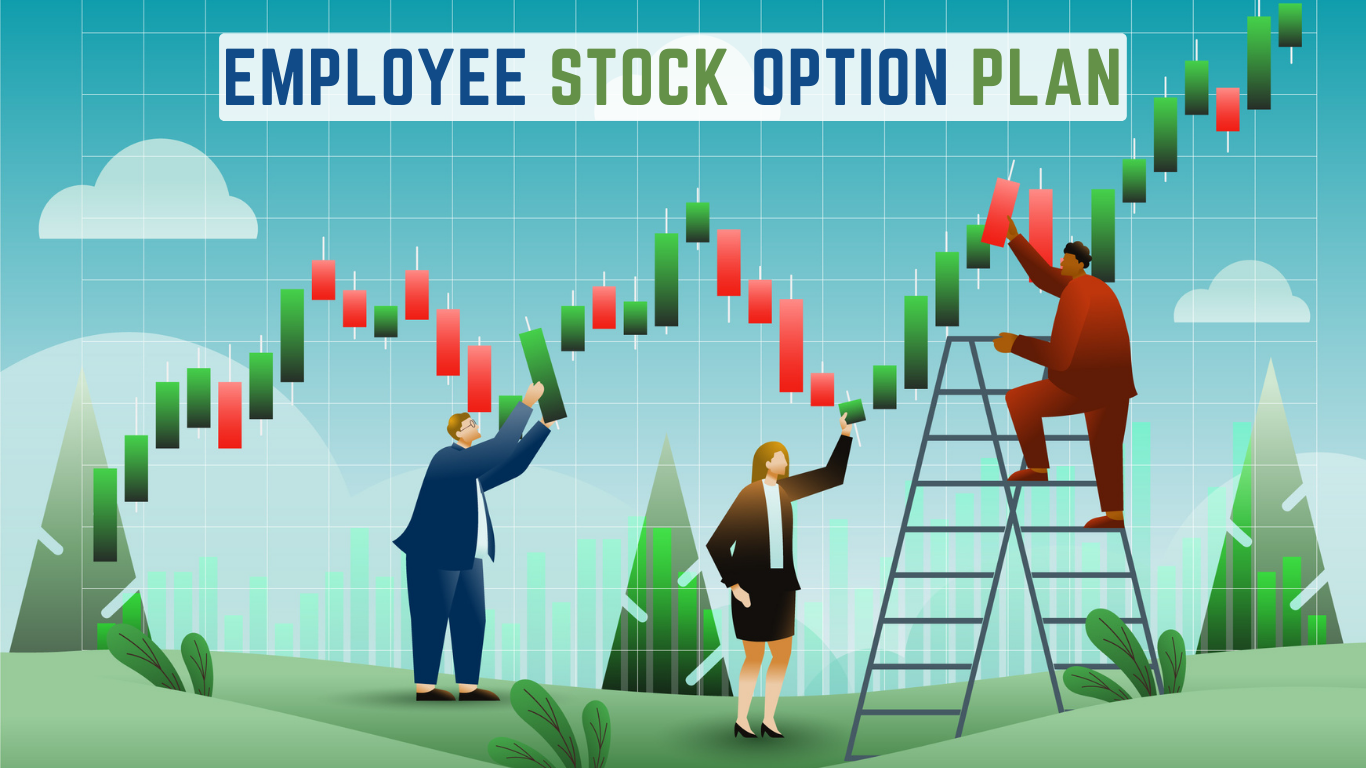 ESOP- A Wealth Creation Tool
One of the best decisions that could be taken by any employee would be to join a nascent stage start-up and watch themselves and their company grow towards the path of success. As exciting as it sounds, working in a start-up not only provides benefits to you in terms of intellect, experience, jaw dropping ideas and massive knowledge but also helps you stand financially as an employee. You can even think of becoming a millionaire few years down the line (provided the start-up has potential to make its way in future).
You might be thinking that Start-Ups are usually at their novel stages. How can they provide monetary support to us when they themselves are in the hunt for funds?
Hold On! Have you heard about Indians who became millionaires in 2021? They had ESOPs of start-ups in which they were working since a long time.
Employee Stock Option Plan is a stock ownership plan provided by a company to its employees, giving them the OPTION to acquire its stakes at a price lower than the market rate or sometimes even free of cost. The ESOPs are not provided to an employee in one go. Rather, they are provided in various chunks for particular time period known as vesting period. Looking through an employer's eyes, ESOPs are a great way to retain their highly qualified employees for a longer period of time and to acquire talented professionals. It pushes an employee to work harder and put the best of their abilities in the growth of the company. While for an employee, it is one of the best alternatives, to earn extra income, possibly even more than their salaries, if the company is highly valued in equity market.
Let us understand this with an example. A company's share price during the time when you get an ESOP is Rs. 230 per share. The company gave you 1000 ESOPs (either at a lower price or without any charge). However, there are definitely certain conditions on which the company gives you an ESOP like working in the company as an employee for 5 years or any performance based achievement. Currently, you are not the owner of these 1000 shares of the company valuing at Rs. 2,30,000 but if you want you can buy these shares. In 5 years, the Company performs outstandingly well and its share price grew from Rs. 230 to Rs. 700 per share. You decided to buy those 1000 shares now. If you now sell them, your shares will be valued at Rs. 7,00,000 instead of Rs. 2,30,000. If the company gave you these 1000 ESOPs for free earlier, you will earn Rs. 7 lakhs as an extra income without any investment, whereas, if you got these ESOPs at a lower price, say Rs. 100, you gain the difference amount extra. That is the power of ESOP!
ESOPs came to limelight in India when more and more start-ups bought back their ESOPs in 2021.
When a company buys back the ESOPs from its employees, it is called ESOP Buyback. It has been a major source of wealth creation for employees as more number of Indian Start-ups are buying back the vested shares of its employees. These buybacks are the main reason of ESOPs being in spotlight in India. According to a report by Nasscom & Zinnov on Start-ups, Indian Start-Ups bought back ESOPs of approx. $ 400 million value, benefitting over 10,000 employees. Among them, Flipkart underwent ESOP buyback of Rs. 600 crore (the largest ESOP buy back in 2021). Followed by Oyo, Zomato, Paytm, Nykaa, etc. Key Findings as per an ESOP Survey Report 2021 by KPMG portrays that private companies and start-ups are the ones who have adopted ESOP as a source of incentive for their employees, with IT companies occupying maximum share. However, to get an ESOP, an employee must perform excessively well and contribute significantly to the growth of the company as companies usually prefer ESOPs to be given its Senior Executives.
Nothing can be achieved without any effort. Indeed, ESOPs well justify that!
Gretex Corporate Services Limited is a SEBI Registered Category I Merchant Banker and awarded by the Bombay Stock Exchange (BSE) as a Top Volume Performer for SME IPO in India in FY 2017-18 and FY 2020-21. We provide a host of Financial and Consultancy services like IPO, Valuation, Private Equity, M&A, Angel Funding, and many more.
Visit our service portfolio to gain insight into a host of diverse financial services that we offer. To know more about your company's financial worth or any other financial services across PAN India,
CONTACT US at-
Email: info@gretexgroup.com 
Website: www.gretexcorporate.com