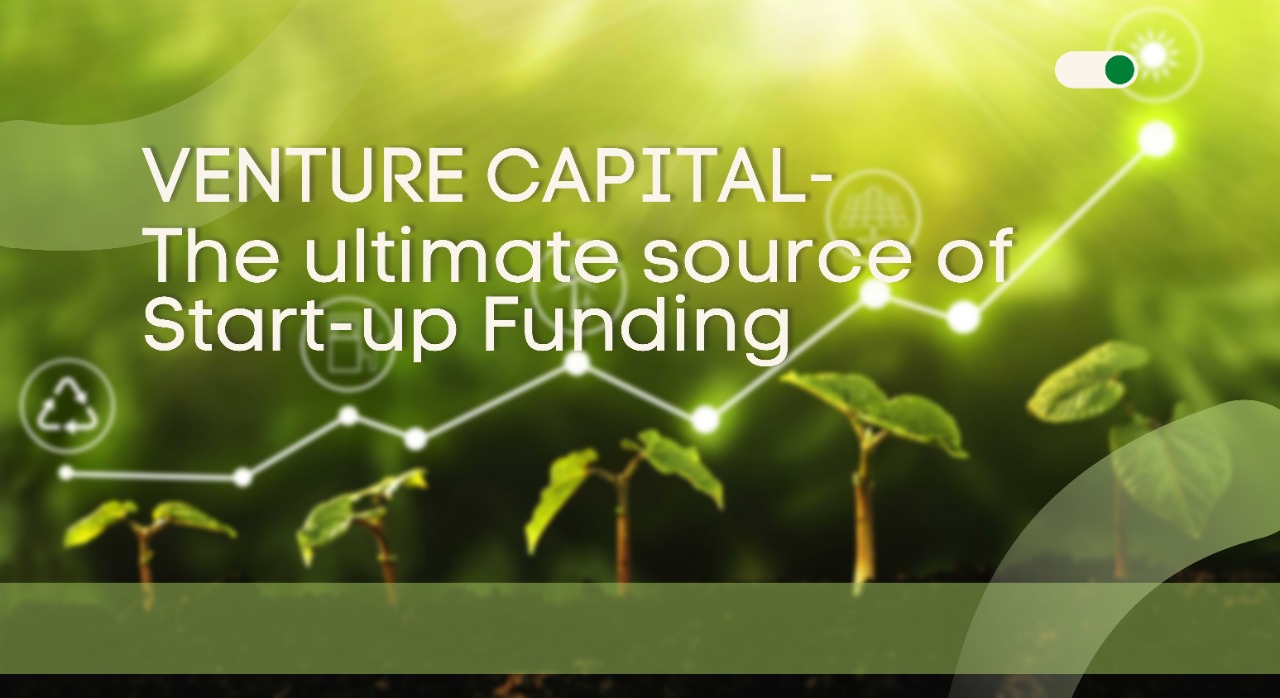 Venture Capital- The ultimate source of Start-up Funding
You established your new business recently. Your business has started earning revenue, but you want to expand it. Despite your products having the potential to generate high returns in the future, you are stuck on what to do next to fuel your growth. Now, you are wondering- what could be creating a wall between my business and its breakthrough?
A question that you must definitely ask a Venture Capitalist!
What is Venture Capital?
Venture capital is a type of private equity funding that involves individuals or institutions known as Venture Capitalists, investing huge amounts in early-stage start-ups and businesses that have the potential to grow in the future. These start-ups lack access to adequate capital as they don't get enough loans from banks due to their nascent stage of entrepreneurship. This stops them from taking their next step towards development, thereby creating a huge wall between their business and the first breakthrough. In such situations, Venture Capitalists help in removing these very obstacles that hinder the growth of small businesses.
Venture capitalists not only provide funds to start-ups, but also expertise, guidance in management, idea development, strategic planning, and mentorship which gives them a boost in walking up the growth trajectory. Along with nurturing the start-up trees with valuable professional knowledge, they put in more effort to make these companies ready to face the winds of the market. In return for capital investment, venture capitalists demand equity ownership of the companies. It isn't easy to get a venture capitalist to invest in a company. They undergo deep screening of companies and the industries they want to invest in. They either hunt for the ventures that are operating in industries cherry-picked by them or the companies that show promise of long-term growth potential. Indulging in new ventures is highly risky for them since they invest in nascent start-ups without any collateral. Hence, they make sure that they pick up good companies to invest their money.
Venture Capitalists seem similar to Angel Investors but there are small differences among them that sets them apart from each other. Among all of them, the major difference lies in the fact that Angel Investors demand a lower equity stake than Venture Capitalists since the latter invest capital is way more in amount than the former. Usually, Angel Investors provide that first flush of investment which is required by every entrepreneur to establish their start-up whereas VCs invest in companies that have already started their operations and need a good amount of funding to walk the pathway of progress. 
Sequoia Capital, Tiger Global Management, Accel Partners, and Nexus Venture Partners are a few of the top Global and Indian VC firms which have successfully invested in many companies that today are leading diverse sectors of the world ranging from IT, Search Engines, social media, E-commerce, Food Delivery Companies, Education, etc.
Why Gretex?
Gretex identifies Venture Capitalists who could invest in companies, prepares respective financial models & presentations, and follows every step until the disbursement of funds is done. Gretex Corporate Services Limited is a SEBI Registered Category I Merchant Banker and was awarded by the Bombay Stock Exchange (BSE) as a Top Volume Performer for SME IPO in India in FY 2017-18, FY 2020-21 and FY 2022-2023. We provide a host of Financial and Consultancy services like IPO, Valuation, Private Equity, M&A, Angel Funding, and many more.
Visit our service portfolio to gain insight into a host of diverse financial services that we offer. To know more about your company's financial worth or any other financial services across PAN India,
CONTACT US at-
Email: info@gretexgroup.com 
Website: www.gretexcorporate.com